Excerpts from J. A. de C. Hamilton book, The Anglo-Egyptian Sudan From Witin
The scramble for "Africa" had begun and in about 1882 the International Association of the Congo, soon to become the Congo Free State, had been founded, "for the purpose of promoting civilisation and commerce of Africa and for other humane and benevolent purposes." Its blue flag with the golden star was soon pressing northwards, and by about 1890 the Belgians were in conflict with the Dervishes under Arabi Dafa'allah. In 1896 Chaltin stormed Rejaf and the Belgian power was established in what came to be known as the Lado Enclave.
Theodore Roosevelt Rhino camp, Lado Enclave,
In 1898 Marchand, who had his headquarters at Fort Desaix, the modern Wau, made his marvellous journey through the Nile swamps to Fashoda. An expedition under Clochette and Bonchamps was to have co-operated with him via Abyssinia and the Sobat, but all perished.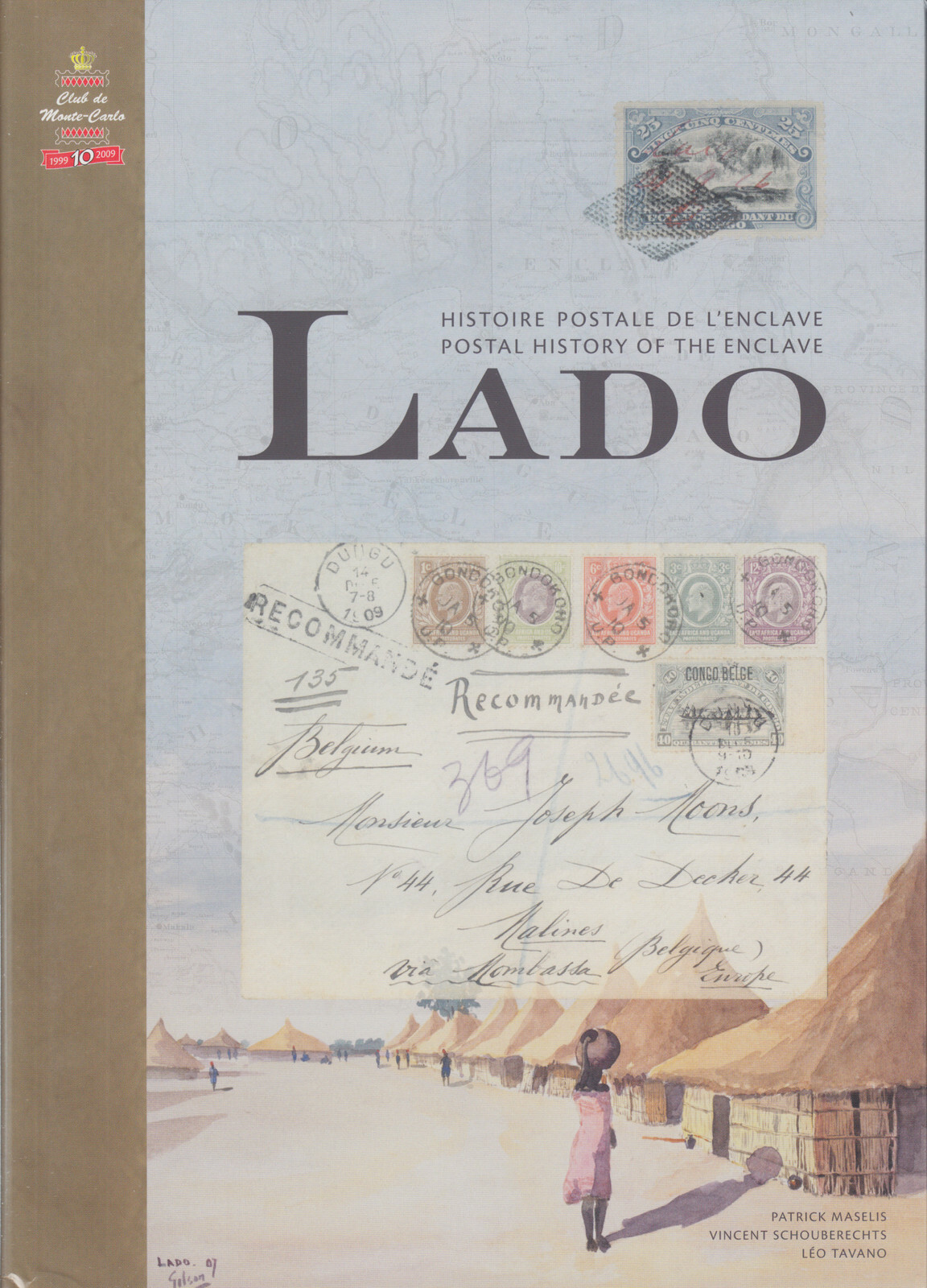 Belgian Congo 1906 – Stamped postal card with 15c cancelled and Lado manuscript 1906 – OBP/COB
Then came the reconquest of the Sudan and the gradual extension of settled government. King Leopold died in 1910 and the Lado Enclave reverted to the Sudan.
Teddy Roosevelt's Epic (but strangely Altruistic) Hunt for a White Rhino.